About Us 2023
Like all families, ours is also busy year round'. Here is a little ditty about us!
Things That Happened in 2022
We are a family who truly enjoys the outdoors. Hunting is one of the favorite things for us to do in the "down season." Rachel started us off in September with a nice black bear (it was a big un'!), and Phil followed with another; albeit wasn't as large as Rachel's. Coni traveled to Maine this fall with her high school girlfriends (10 of them) and had a blast. This is their third trip together! Phil and his buddies traveled west where he shot a nice elk and deer season was productive for the girls; Phil got skunked but still enjoyed the time outside with his girls. Rachel and Amanda both got a buck and a doe each. The freezer is full! This winter Phil enjoyed a couple of trips to Canada fishing with friends. Snowmobiling was also a big hit! Phil made a rink on the lake for the kids to enjoy, and many of the neighbors came to use it! Amanda will be graduating this year, so May will bring her graduation party and lots of small projects getting finished up.
Many of you noticed that Brad was not around this fall. Brad decided to try and enjoy retirement a bit more; we miss his sense of humor and outstanding attitude. If you are in the area and stop in at the Fort Steakhouse, you might see him there as he likes to have lunch there.
Thank you to everyone for making extra efforts to cut back on bringing additional vehicles. We are still experiencing 3 vehicles coming with one camper and are running out of space for parking. However, everyone was very cooperative with trying to help us with this situation, and it did not go unnoticed. So thank you!!
Okay, now onto the crew: We will follow the saying, "Age before wisdom" this year!
Phil worked for the State of Minnesota for 23 years before buying the campground and taking his family on this adventure. He was a member of the MN National Guard and served for 28 years. Phil is super handy and can fix almost anything! He has lots of projects going, as you can see in the park, most seeming to be going on all at the same time. When not running around the campground, he is running with the kids. Phil enjoys fishing whenever he can and hunting anything as much as possible! If you throw him an invite – and Coni gives her blessing – he might jump in the boat with you.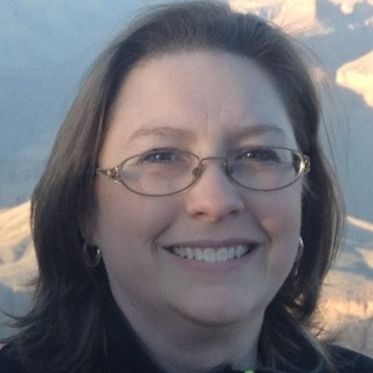 Coni worked as an educator for the Brainerd School District for more than 20 years before indulging her husband in this adventure! LOL! However, she still gets her kid fix by subbing for her former colleagues. She has lots of fun with the camping folks that come to spend time with them at the campground, and is always willing to listen to, or share a story. Coni does most of the reservations, and if you try to get ahold of her in the off season, she will get back to you either through email or phone. It may take a few days though, as she is still running with Amanda after school and may be working outside of the home.
Our oldest daughter is a Sophomore at NDSU majoring in Biology for pre-med. She has done exceptionally well at school and keeps herself busy on campus. Rachel shot on their club trap team this year in the fall and spring. It's nice having her relatively close – which we all appreciate! Rachel keeps busy at the camp both inside and outside. She is very responsible, organized, intelligent and hardworking. She can help you with just about anything you may need. Rachel is excellent at checking folks in and making reservations.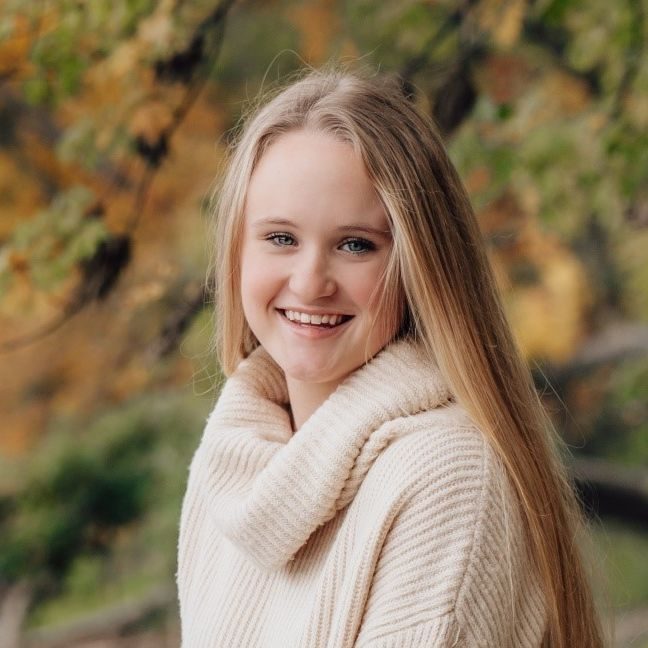 Our youngest is a Senior in high school. Whaaaaa!!!! Time flies! True to form she is following in her sister's footsteps, doing wonderfully well in school and will be attending NDSU majoring in Manufacturing Engineering. Phil and I often wonder "Whose kids are they?" Amanda continues to play fastpitch softball. She is no longer competing in downhill skiing. Amanda is soft spoken (until she gets to know you!), wickedly funny, intelligent, direct, enjoys helping others, and is a big help in the store and outside as well! You do not need to worry if this one knows how to do reservations, or tend to your questions/needs in the store – she's all over it!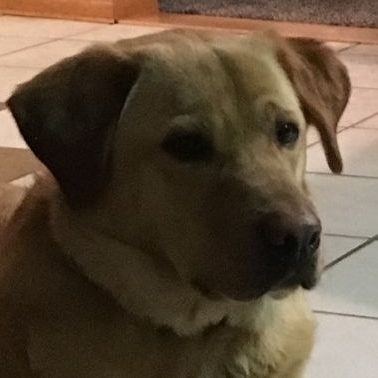 Gus is our lab. Because he is a treat all by himself, he doesn't need any from the camping folks. So please, just petting, go easy on the treats. Gus loves to swim in the lake, so much so that when he escapes his kennel he can be found swimming in it and refusing to come back. Not even for a treat. Once in a while, you may be privileged to see the rodeo that occurs when he goes rogue and heads for the lake. Gus enjoys people, and will take any petting that you would like to give him. He is not helpful though. However, he will like to see you.
Now for the rest of the crew!
Outside:
Al is a neighbor who was looking for something to do when Brad decided to retire. Al is married, has 2 adult daughters, and is incredibly handy! Al is very helpful, mechanical, attentive and creative. He will be glad to help you with anything you need, and if he can't do it, he'll find someone who can! Al enjoys making sausage, beef jerky, and lots of other tasty treats (we kept him busy this year). Welcome Al!!
Doug is also a neighbor and grew up in the area with Phil. Doug is married, has 4 adult children, and is also a grandparent. Doug is also very handy and knowledgeable about things going on at the camp. He is willing to help you with whatever you may need, so don't be afraid to approach him. Doug also enjoys the outdoors in every imaginable way. We are so happy to have him with us!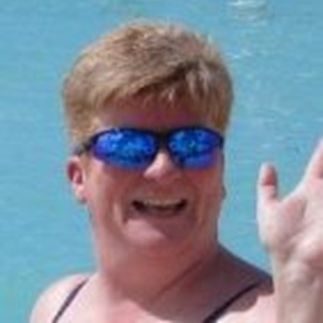 Tammy is one of our dearest, closest friends who likes to help folks. Her full time job is working for the Crow Wing County Sheriff's Department where she has been for almost 30 years. Tammy helps both inside and outside, but mainly inside where she keeps very busy! She can always be found with a rag in her hand cleaning something, organizing, taking reservations and keeping up on the emails. She keeps us on our toes and we adore her! Tammy grew up in the area with Phil, is married and has two adult children, and enjoys her grandchildren. She is happy to help you with whatever you may need.
Ethan is a fun, hardworking, humorous, happy young man who we were fortunate enough to persuade to come back to work with us last summer! He is a Freshman in college and plans to become gym teacher. For now though, he is living his best life working at the campground in the summer. Ethan loves, no, is obsessed with goose hunting and gets itchy to start the new hunting season as soon as the last one is over. Ethan loves to help people too, and will find you whatever you need, or find someone who can find it. He is always eager to do any job, and keeps a keen eye on the camp.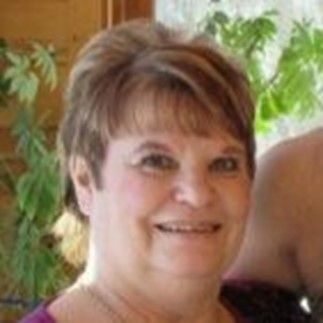 Grammy Barb is Coni's mom. She is rarely working at the campground, but when she is there, Barb can be found folding clothes, restocking things, answering phones and helping camping folks. Barb is always fun to be around and loves to chit chat with folks. If she is unable to help you with something, she will find someone who can.
10.
New Winners of the Bean Bag tournament
9.
8.
Pelicans devasted the lake
7.
Some fish were caught despite the pelicans on the lake
6.
5.
4.
3.
2.
New Dance Moves were Created
1.