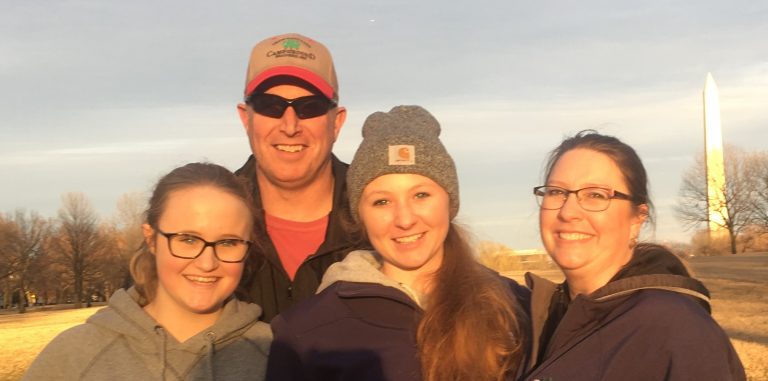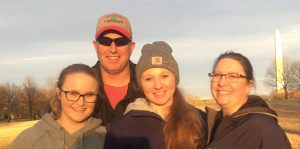 This is always a favored feature of our campers, so we are continuing with the tradition.
We are grateful to everyone who comes to stay with us. Thank you! We appreciate the feedback about the website. It helps us know what people would like to see on it. We hope that what you find here is helpful, and that if you cannot find the information you are looking for, that you will let us know, so we can direct you to what you are looking for, or just answer the question!
We will start with the youngest of the bunch – Amanda
Amanda is our youngest daughter and a freshman in high school. She is involved in Class Cabinet, plays piano and the flute, does lots of homework, sings in the choir, plays fastpitch softball and is on the downhill ski teams for both high school and Ski Gull. Amanda is kind, smart, funny, enjoys helping others and is a big help in the store. You may see her outside as well helping Phil and the guys.
Rachel is a typical Junior. Rachel is our oldest daughter and fits that mold well. She is involved in Class Cabinet, orchestra, church activities, plays volleyball and fastpitch softball – both during the school year and the "off" seasons. She is very responsible, organized, intelligent and hardworking. Rachel can help you with anything you may need. She is also good at reservations and checking folks in.
Coni resigned her position with the Brainerd School District 3 years ago. She is happy to devote her full attention to all of the campers, and the girls as well. However, in order to get her kid fix, she still substitutes for her former colleagues. Coni does most of the reservations, and if you try to get ahold of her in the off season, she will get back to you either through email or phone. It may take a few days though, as she is still running with the girls after school, and may be working outside of the house.
Phil worked for the State of Minnesota for 23 years before buying the campground and taking his family on this adventure. He was a member of the MN National Guard and served for 28 years. Phil is super handy and can fix most anything! He has lots of projects going, as you can see in the park, most seeming to be going on all at the same time. When not running around the campground, he is running with the kids.
Gus is our lab who loves to swim in the lake and NOT come back. So, occasionally, you may be privileged enough to see a rodeo at the camp as we try to wrangle him back into his kennel. Please don't feed him though – sometimes he gets too many treats and they make him not feel well. The kids at the camp love him up!
Brad is a great guy and a super help! Brad can be found running around doing lots of different jobs at the camp. He cleans sites, shower houses, pontoons, playground…really everything. He also helps Phil in the maintenance and repair of the facilities and camp in general. Brad is super hardworking, kind and fun! He cannot hear well though, so if you need to say anything to him, just go up to him! Brad enjoys meeting new people. He grew up in the area, is married and has two adult children. He worked as a laborer and retired just in time to come help us!
Tammy is one of our closest friends who likes to help folks. Her fulltime job is working for the Crow Wing County Sherriff's Department where she has been for almost 30 years. Tammy helps both inside and outside, but mainly inside. She takes reservations, organizes everything, cleans everything, and keeps us on our toes. We love her! Tammy grew up in the area with Phil, is married and has two adult children. She is happy to help you with whatever you may need.
Darrel is the elderly gentleman who has been at the campground for a very long time. He is not Phil's dad though – just our great friend! Darrel is retired Air Force (active duty). He is a full time seasonal at the camp. Darrel is married and has 4 adult children. He has been a HUGE help at the camp and is very well known amongst the veteran campers with us. Darrel knows where everything is and will gladly help you find it if you ask. He's a good egg and Phil's go to.
Barb is Coni's mom – but is rarely around. She is a former pharmaceutical tech, bus driver, and book keeper for the church. Barb is a typical grandma who loves to shop, loves to have fun, and spend time with the grans. She is a great help to have around and is always friendly.
Here is what was new this year at the camp!
Phil and Brad spent days this past fall trimming trees – which is a neverending job, landscaping sites, planting more grass, and prepping sites for the upgrading of new electric and water to sites. (the lakeside RV sites will be closed this spring prior to Memorial Day because of this) The pool deck was ground down in order to prepare for a new pool deck in the spring – so pray for an early spring! Sites on the tent side were also prepped for conversion from tent to RV, but tents will still be allowed on them as everything will be buried deeper to avoid stakes being driven through the lines.
10.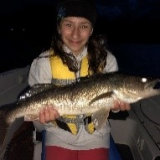 5.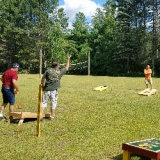 9.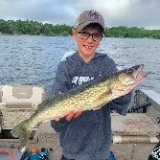 4.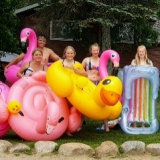 8.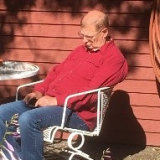 3.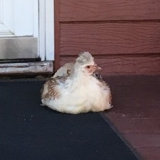 Helga (the chicken) was held a LOT!
7.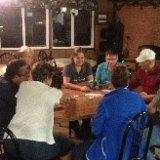 2.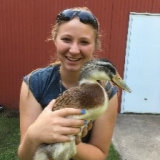 6.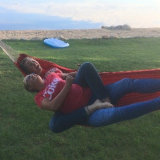 1.
Ducks flew south for the winter!!
Because we are always impressed with you, we are going to put this in again:
We are thankful to the great campers who joined us again this year. We are so grateful that you choose to come stay with us, and are impressed with the manner with which you conduct yourselves. You help us keep the park family friendly, respectful, clean, and fun. We realize that we have a lot of rules to follow, and we appreciate the consideration you have for us in following them. It is a wonderful testament to the clients we have, as well as the friends they bring with them. Our newbies continue to share their compliments to everyone who camps alongside them. Thank you to everyone who sends new campers our way. We sincerely appreciate your patronage, support and kind words. Thank you for respecting the campground, environment, and regulations.
A couple of years ago, we asked our campers that if they brought a rug, that it stay on the cement pads so that would keep/grow as much grass as possible. It continued to make a difference again this year, so this is going to become a standard practice in our campground. Thank you for your cooperation.
Stay safe everyone! We hope you all have a wonderful season until we meet again, or meet anew.
Drive carefully!
Phil, Coni, Rachel and Amanda