Hello Everyone!!
What another wonderful year with the camping folks! It seems like every year we say what a great year we had, and this year was no exception. We met so many nice, new people that came and stayed with us again. Some came with veteran campers, some came on recommendation, and some came just to try it. We appreciate you coming and sharing your time with us. Thank you again to all of the campers who continued to return again this past year. It has become a perpetual family reunion for us, and we are thoroughly enjoying it!!
Every year we get folks telling us how much they like reading this page. Really? We are just a "normal" family trying our best to raise a couple kids without totally losing it! LOL!
So…...what have we been up to?
Phil decided to pressure wash all the picnic tables with Brad…. Yup. All of them. After a brief period of time, it was realized that they should be dismantled, stained, re-welded, fixed, and put back together. Soooo...no new dock this year. If you see Brad this year, it will be a miracle! That man has the patience of a saint! However, the picnic tables look good and it was the right thing to do. It has kept Phil and Brad busy all winter - that is when they weren't blowing and baling leaves in between the freezing rain, and snow that kept coming, then melting, then coming, then melting (just keep repeating…). Again, patience of a saint!! Brad never knew what the weather, or Phil, was going to have in store for him this fall.
Coni continues to sub for Brainerd School District, shuttle kids and do campground stuff - even in the "off season" it is busy, busy, busy! Reservations, paperwork, Gus, the girls, campground ordering, and a plethora of other things have kept her running since the camp "closed." Ha! That word is funny!!
Rachel is a sophomore in high school. She is a very dedicated student, who still enjoys playing volleyball, fast pitch softball, violin in the orchestra, piano, and sax for band. She became an official licensed driver this fall, so look out! She has become an accomplished iphone user and can explain why it is necessary to have it on and using it at all times - except when driving. Apparently, only a blaring radio is crucial for the car to be able to operate at optimum potential. Hmmmm…..
Amanda…..where to begin???? Eighth grader - last year in middle school. When is it appropriate for a mother to start crying about this? Ugh! She is sooooo enjoying this year - and is doing exceptionally well in school. She still plays fast pitch softball, and downhill skis for both the Mount Ski Gull team and the Brainerd High School team. Amanda is still in choir and band; she gave up volleyball this year to go….bow hunting! WHHHHAAATTT? Amanda? Yup! She proved herself to be pretty determined too - even though she didn't get a deer. She enjoyed being out in the woods with Phil a LOT! I think next year, I am afraid, both girls will bowhunt.
Gus, our yellow lab, is proving himself to be quite a turd, but we adore him! He is so stubborn, loves to eat, sleep and play - so he really does fit in well with our family! He loves, LOVES the girls and won't go to sleep at night unless they say goodnight to him. He excels at chewing up things that don't belong to him, acting like he can't hear you, bounding after anything in the yard, and making us happy.
Hunting this year went well for the family! Rachel shot a nice buck, Amanda did great and got a spike buck for her first year hunting, and Phil also got a buck during muzzleloading season. Coni shot a hole in her Visa at Bath & Body and racked up some amazing candles for the store!
Here is what was new this year at the camp!
Phil and Brad planted a LOT of new trees in the fall. A lot of dirt work and seeding, and remodeling of some sites. We shall see how it all turns out in the spring, considering the fall we had. The pool had some serious fixes before it was opened in May. Water softeners for the pool and a new furnace for it were installed! There was new electrical run to some of the sites making them into 50amp spaces. Some of the tent sites were closed for 6 - 8 weeks to allow for landscaping and grass planting. Most of them held up well for the majority of the summer. Shrubs and new perennials were planted around the camp, and up by the store/pool. There were many trees that were taken out in the spring, and some more again this fall. Oh, and remodeled picnic table will be found throughout the camp!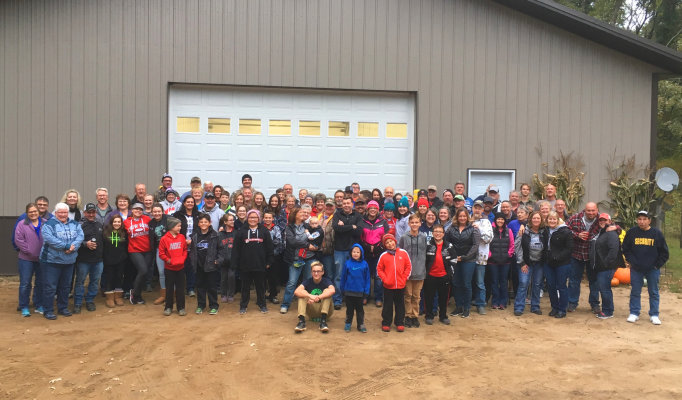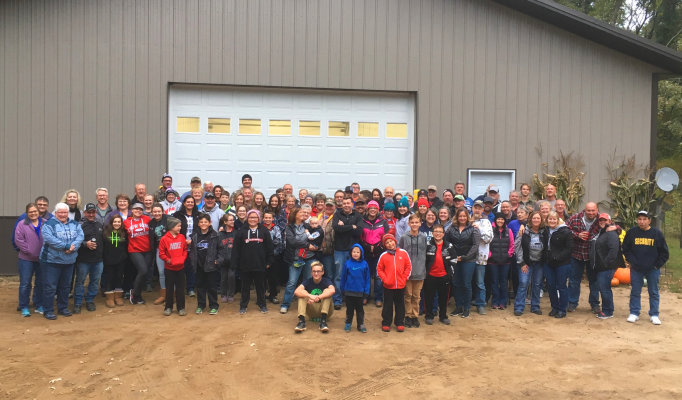 Okay, because this was well received last year, we thought we'd do it again:
Top 10 Things of 2018
10. RV's were towed in to go camping
9. Halloween in the fall
8. Tents got moved
7. Butterflies were hatched and released
6. Fireworks went an hour on the 4th
5. Kids swimming in the rain
4. Training wheels were taken off
3. Bottoms were lost tubing
2. Adults cannonballed together
1. Darrel got a new golf cart!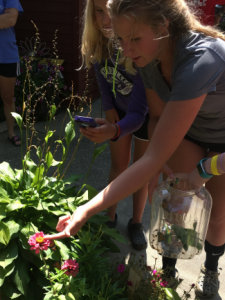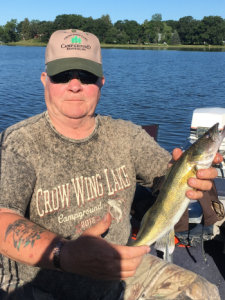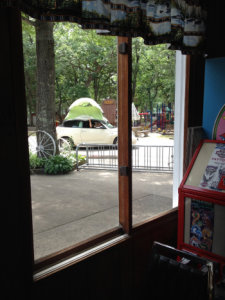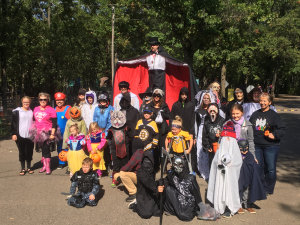 Because we are always impressed with you, we are going to put this in again:
We are thankful to the great campers who joined us again this year. We are so grateful that you choose to come stay with us, and are impressed with the manner with which you conduct yourselves. You help us keep the park family friendly, respectful, clean, and fun. We realize that we have a lot of rules to follow, and we appreciate the consideration you have for us in following them. It is a wonderful testament to the clients we have, as well as the friends they bring with them. Our newbies continue to share their compliments to everyone who camps alongside them. Thank you to everyone who sends new campers our way. We sincerely appreciate your patronage, support and kind words. Thank you for respecting our campground, environment, and regulations.
We continue to be impressed with, and appreciate your respectful attitudes and how you conduct yourselves in a close community, and family orientated campground. Your willingness to cooperate, understand, and follow the rules and regs help keep this a campground where families want to come back to. Plus, it helps us be able to get a little sleep! Thank you just doesn't do justice to how we feel about all of you who pass along wonderful compliments about us to others.
We do truly thank you.
Phil, Coni, Rachel and Amanda