As true to form, this page always has positive feedback and is enjoyed by most campers. So, let the tradition continue!
Things That Happened in 2020
2020 - Thank God it's over. Even the lake decided in honor of 2020 to have 2 algae blooms. That's not happened to us before…. We cannot begin to express to everyone who re-joined us after all the cancellations, and who came for the first time after being allowed to open, how grateful we were, and continue to be, for how blessed you made us feel. Thank you just isn't enough. COVID touched us all in different ways. Thank you for the generosity, laughs, stories, and fellowship that you brought to us last year! Last year was rough. Our dear friend, and caretaker, Darrel, was tragically killed in a car accident with his wife, Michelle, on May 1st – our opening day, last year. They were on their way to camp. Out of respect for the family, we held off on announcing this until now. Darrel was a moving fixture at camp. He was always there to help us, and his fellow campers. He knew where everything, and we mean EVERYTHING was at camp. Wrenches, bolts, equipment…the list was endless. We miss him dearly, and know that many of you will miss him too. October 1 brought the end of the season, and the passing of Phil's dad. Although he'd been battling lung cancer, he passed quickly of pneumonia. He was a fun guy who loved hauling hoses and watering grass. Don could always be found with a beer in hand and a story on his tongue. He loved being at the campground where he enjoyed meeting people, making new friends, and spreading his wisdom! We miss you Grandpa!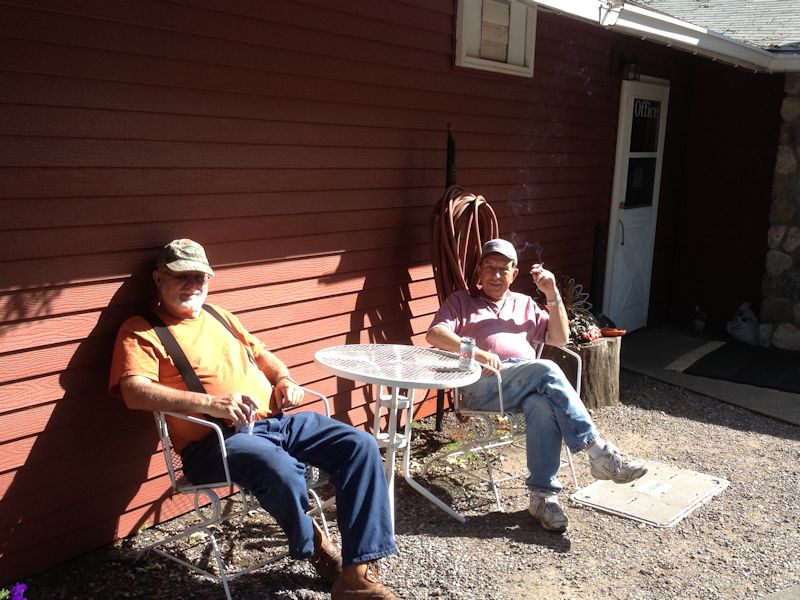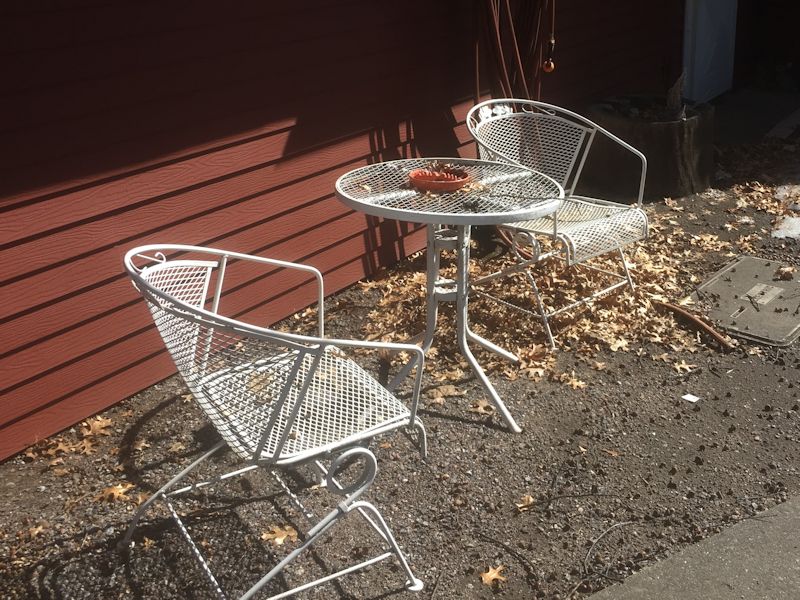 Happy Hour won't be the same without these two!
Okay, now onto the rest of the crew: We will follow the saying, "Age before wisdom" this year!
Phil worked for the State of Minnesota for 23 years before buying the campground and taking his family on this adventure. He was a member of the MN National Guard and served for 28 years. Phil is super handy and can fix most anything! He has lots of projects going, as you can see in the park, most seeming to be going on all at the same time. When not running around the campground, he is running with the kids. Phil enjoys fishing whenever he can and hunting anything as much as possible! This year…well let us just say he got away whenever he could!!
Coni worked as an educator for the Brainerd School District for more than 20 years before indulging her husband in this adventure! LOL! However, she still gets her kid fix by subbing for her former colleagues. She has lots of fun with the camping folks that come to spend time with them at the campground, and is always willing to listen to, or share a story. Coni does most of the reservations, and if you try to get ahold of her in the off season, she will get back to you either through email or phone. It may take a few days though, as she is still running with the girls after school and may be working outside of the home.
Well, it's official. She's a senior. This stinks! Rachel is graduating this year and will be moving onto college in the fall where she will be going into a pre-med program. Although she is tired of distance learning, hybred learning, and any learning outside of school with her friends/teachers, she has thrived in all of her academics, orchestra, Class Cabinet, and church activities. She was able to play Varsity Volleyball this fall, dome ball this winter, and will be playing Varsity Fastpitch Softball this spring. Rachel keeps busy at the camp both inside and outside. She is very responsible, organized, intelligent and hardworking. She can help you with just about anything you may need. Rachel is excellent at checking folks in and making reservations.
What can you say about this one? She is our youngest and is a little -well, not so little anymore- firecracker. She is a sophomore in high school, and has the same attitude about school this year. At this moment, she is hopeful that her and her sister will be able to go back to school in person soon. We are not sure if it's for the schooling and commradre, or if it's because she got her driver's license and can now drive to school. True to form, she is following in her sister's footsteps and doing wonderfully well in school, no matter what. Amanda continues to downhill ski for the Brainerd Alpine team, participate in Class Cabinet, choir, playing piano and fastpitch softball. Amanda is soft spoken (until she gets to know you!), wickedly funny, intelligent, direct, enjoys helping others, and is a big help in the store. She will be helpful this year outside as well! You do not need to worry if this one knows how to do reservations, or tend to your questions/needs in the store – she's all over it!
Gus is our lab. Because he is a treat all by himself, he doesn't need any from the camping folks (those treats sometimes give him an upset tummy, and lots of unwanted pounds – 15 of them last summer to be exact!). So please, just petting, go easy on the treats. Gus loves to swim in the lake, so much so that when he escapes his kennel he can be found swimming in it and refusing to come back. Not even for a treat. Once in a while, you may be privileged to see the rodeo that occurs when he goes rogue and heads for the lake. Gus enjoys people, and will take any petting that you would like to give him. He is not helpful though. However, he will like to see you.
Now for the rest of the crew!
Brad is a terrific guy and a wonderful help at the campground! He can be found running around doing LOTS of different things: mowing, snacking, cleaning, eating, raking, snacking, fixing things, eating….Brad likes treats. Almost, well, maybe more than Gus! Don't be afraid to approach Brad with questions you have – he loves to help folks, and you won't be disappointed in the positive, kind, helpful response you will always get from Brad. He cannot hear well though, so just go up to him and holler at him! LOLOL! Brad loves meeting new people, so he won't mind helping you in the least! He grew up in the area, is married and has two adult children. Brad worked as a laborer and retired just in time to enjoy this adventure with us!
Tammy is one of our dearest, closest friends who likes to help folks. Her full time job is working for the Crow Wing County Sherriff's Department where she has been for almost 30 years. Tammy helps both inside and outside, but mainly inside where she keeps very busy! She can always be found with a rag in her hand cleaning something, organizing, taking reservations and keeping up on the emails. She keeps us on our toes and we adore her! Tammy grew up in the area with Phil, is married and has two adult children. She is happy to help you with whatever you may need.
Ethan is a fun, hardworking, humorous, happy young man who we were fortunate enough to persuade to come work with us last summer! He is a junior in high school, living his best life working at the campground in the summer. Ethan loves, no, is obsessed with goose hunting and gets itchy to start the new hunting season as soon as the last one is over. Ethan loves to help people too, and will find you whatever you need, or find someone who can find it. He is always eager to do any job, and keeps a keen eye on Brad. Ethan lives down the road with his mom, dad, and 4 younger sibings.
Barb is Coni's mom. She is rarely working at the campground, but when she is there, Barb can be found folding clothes, restocking things, answering phones and helping camping folks. Barb is always fun to be around. If she is unable to help you with something, she will find someone who can.
10.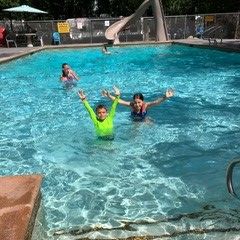 5.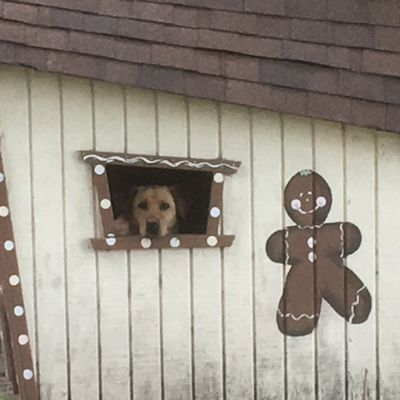 9.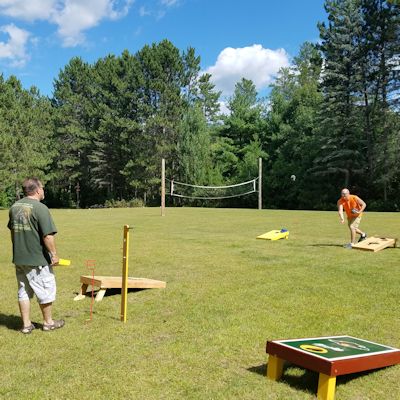 4.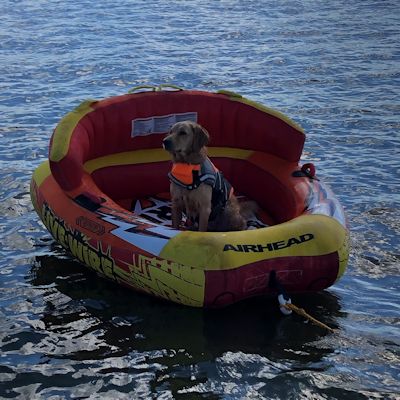 8.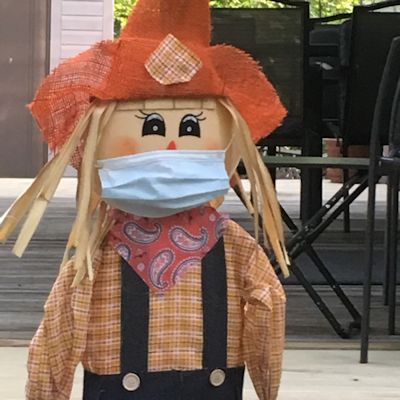 Masks weren't just for Halloween!
3.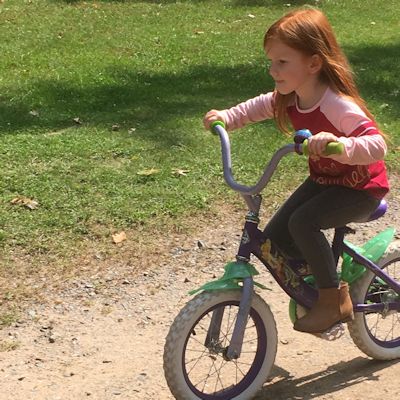 Learned how to ride bike!
7.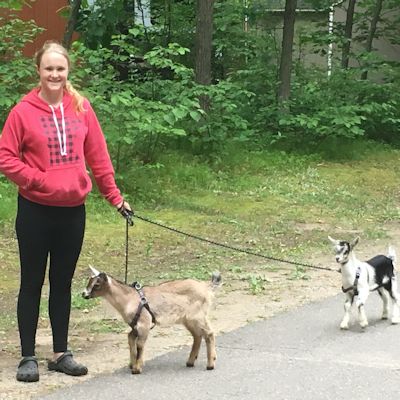 Goats were walked by many!
2.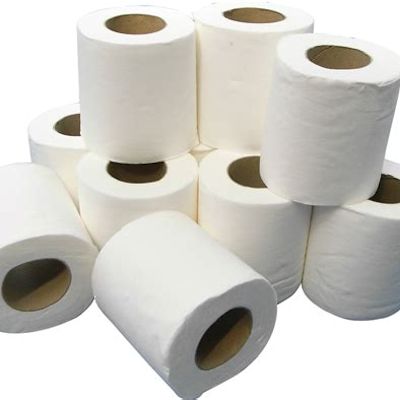 Toilet paper in our restrooms all summer long!
6.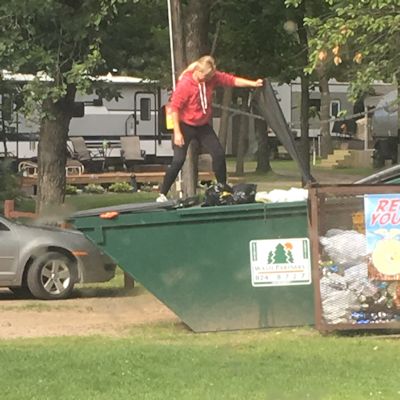 1.